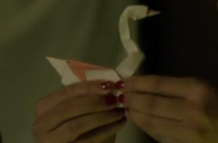 A Pikachen is a swan-like creature that resides in Asgard.
Description
For those not familiar with them, the Pikachen's appearance may be confused with what is possibly its mundane equivalent, the swan. This similarity is a possible indicator that the Pikachen may or may not be a type of bird.
History
The Pikachen is first (and only) mentioned in the second season of the show when Frederick was flirting with a girl at the Bent Elbow and gives her a little Pikachen made out of a napkin and she, in her ignorance, confuses it with a swan.
Trivia
The name Pikachen may be a reference to the Japanese anime character, Pikachu.